Bachelor of Mechanical Engineering
We will help you focus your career properly!
The bachelor degree programme Bachelor Mechanical Engineering will provide you a strong background in the field of engineering sciences. You will gain a general overview as well as insight into particular secrets of the technical world. We will prepare you for the future study of master programmes at any faculty of any technical university worldwide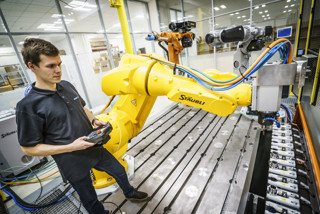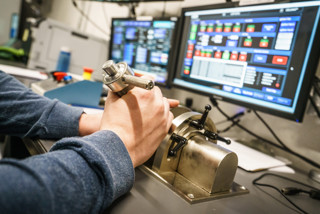 █ Study programme details
█ FORM OF STUDY: Full time study
█ DURATION: 3 years
█ GUARANTOR: doc. Ing. Jan Halama, Ph.D.
█ FIELD OD STUDY: engineering, technology and materials
█ STUDY OBJECTIVES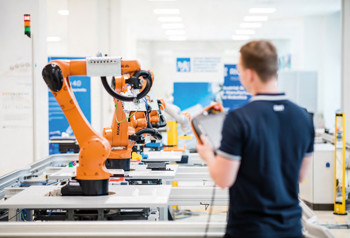 Graduates of this programme can use basic and more complex mathematical and physical models, methods and procedures to solve real technical problems. Instead of narrow specialization, this programme aims at general overview of mechanical engineering based on a good theoretical knowledge in conjunction with simple practical applications.
The most important part of this bachelor degree programme are the core engineering courses:
Mathematics, physics and continuum mechanics at a higher (engineering) level design,
Engineering materials,
Production technology.
The study programme has no specializations. Groups of compulsory elective courses and projects focused on specific areas of engineering (transport, technology, energy, etc.) help to focus bachelor thesis to a specific area of ​​engineering.
█ GRADUATE PROFILE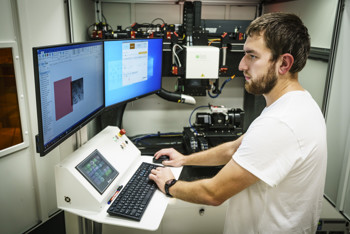 Graduates of the programme are well prepared to continue their studies in any engineering master programme due to an "interdisciplinary" knowledge acquired during the study. Graduates are well prepared for future career in technical practice, science as well as research and development.
After graduation you can also start a practice directly besides following a Master's programme. The general scope of the study programme can be an advantage for you. You will not be closely profiled so that to be allowed to get a wider application in the labour market. Nowadays many employers require generally high-educated technical staff who will be trained directly by the employer for closer specialization
After graduating you will master theoretical and applied mathematics and physics, mechanics of body systems, continuum mechanics, mechanical design using the latest digital tools, technical materials and technology of their processing, basics of informatics, automation, electrical engineering and other disciplines that are for modern engineering and technical practice essential
█ CHARACTERISTICS OF PROFESSIONS
You can work in technical positions, in the design and technology offices of engineering companies, as well as in service and business. You can also find positions in the materials testing and analytical laboratories of industrial companies or research institutes and as members of teams focused on complex, innovative solutions to technical problemmes.
█ CONDITIONS FOR ADMISSION
The basic requirement of the admission is a complete secondary school education finished by the graduation examination, submission of a complete and correctly filled in application form by the deadline and payment of the admission fee. Verification of knowledge in mathematics and physics by written test may also be required.
█ Detailed conditions for admission
█ CONDITIONS FOR GRADUATION
The study programme is completed by a state final examination, which includes a defence of the bachelor's thesis and a professional debate on the subjects. Both parts of the state final examination are held on the same date before the state examination board. The state final examination may be taken by a student who has obtained the required number of credits in the prescribed course structure necessary for successful completion of the bachelor's studies and has submitted the bachelor's thesis in due time. The organisation and course of the state final examination are determined by internal regulations.
█ CREATION OF THE STUDY PLANS
Study and Examination Rules for students of the CTU in Prague
​
█ STUDENTS WITH SPECIFIC NEEDS

Students with specific needs (specific learning disabilities, ADHD, autism spectrum disorder, mental disorder or illness, serious chronic illness, specific needs resulting from visual, hearing or physical disabilities) are entitled to modifications (adjustments) to the form of study.
Effective and meaningful study for students with specific needs at CTU is provided by the ELSA
Centre for Support of Students with Specific Needs.
█ CONTINUITY WITH OTHER TYPES OF STUDY PROGRAMMES
This programme is designed as the most effective way to continue in the follow-up Master's programmes at the Faculty of Mechanical Engineering of the CTU in Prague. After completing the Master's degree, you can also continue in new accredited doctoral degree programmes.
From the 2nd year you can transfer to the practically oriented bachelor's degree programme ENGINEERING.
COURSE STRUCTURE DIAGRAM
Students must pass an exam in a foreign language (other than their mother tongue) and enrol in Physical Education I and II courses.
Semester 1 – Year 1
Mathematics I
Constructive Geometry
Physics I
Engineering Design I
Modern Mechanical Engineering
Fundamentals of casting, forming and welding
History of Technology
Practical software tools
Elective soft skill course
48% lectures, 47% tutorials, 5% laboratories
Semester 2 – Year 1
Mathematics II
Physics II
Thermomechanics
Engineering Design II
Management and Economics of the Enterprise
Material Science I
Fundamentals of Machining, Metrology and Production Design
51% lectures, 37% tutorials, 12% laboratories
Semester 3 – Year 2
Mathematics III
Fluid Dynamics
Mechanics I
Material Science II
Technology of Casting, Forming and Welding
Algorithmization and Programming
Chemistry
Elective specialized course
48% lectures, 41% tutorials, 11% laboratories
Semester 4 – Year 2
Numerical Mathematics
Mechanics II
Strength of Materials I
Technology of Machining, Metrology and Production Design
Automatic Control
Computer Graphics
Elective specialized course
50% lectures, 38% tutorials, 12% laboratories
Semester 5 – Year 3
Mechanics III
Strength of Materials II
Machine Elements and Mechanisms I
Electrical Circuits and Electronics
Measurement in Engineering
Fundamentals of Energy Conversions
Elective soft skill course
Elective course focused to bachelor thesis field
48% lectures, 32% tutorials, 20% laboratories
Semester 6 – Year 3
Machine Elements and Mechanisms II
Electrical Machines and Drives
Momentum, Heat and Mass Transfer
Design
Fundamentals of Law
Bachelor Thesis Project
Bachelor Thesis
30% lectures, 23% tutorials, 7% laboratories, 40% bachelor thesis