Production and Material Engineering
What will you learn?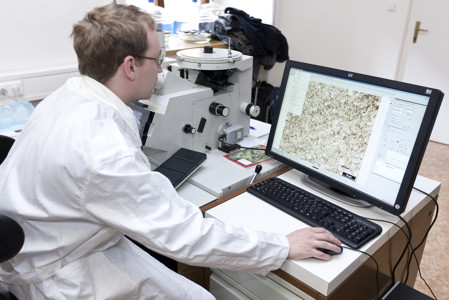 As a graduate of this programme you will get a deep knowledge of metal, polymer, ceramic and composite materials, their processing and applications in engineering and other areas such as biomedicine. You will learn about methods of material processing and evaluating of their performance in terms of the internal structure of materials, physical chemistry, thermodynamics and mechanics.
You will get a broad knowledge of technologies of engineering manufacturing processes deeper by a deeper study of technology of casting, forming, welding, heat treatment, surface treatment and machining technology including programming in machining. At the same time you will also become familiar with the issue of production management, rationalization of production of semi-finished products, technology of installation and design of production systems.
Future career
A synthesis of expert knowledge in materials engineering, engineering technology and economics will allow you to find jobs not only in large engineering plants, small and medium enterprises but also in various research, project and commercial companies and state administration.