People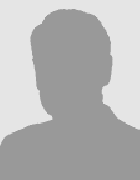 Ing. José Renato Ronzón Tirado
JoseRenato.RonzonTirado (at) fs.cvut.cz
More informations available in external application. V3S.
Proceeding papers
2020
CO2 separation from flue gas using hybrid membrane-X separation processes: A technical review – Ronzón Tirado, J. - Krátký, L., In: Book of Abstracts. Czech Membrane Platform, 2020.
2019
Machines and Apparatuses for CCU Technologies: A Current Technical Maturity and Future Perceptivity – Krátký, L. - Jirout, T. - Bělohlav, V. - Žáková, T., - Ronzón Tirado, J., In: BOOK OF ABSTRACTS. Praha: Česká společnost průmyslové chemie, 2019. ISBN 978-80-88307-01-3.