People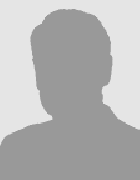 Ing. Viktor Vajc
Viktor.Vajc (at) fs.cvut.cz
(22 435) 2715
room: G2-146, Dejvice
Navigation
More informations available in external application. V3S.
Grants
Proceeding papers
2019
How to Improve a Temperature Distribution inside a Heated Block in a Typical Pool-Boiling Apparatus – Vajc, V. - Dostál, M., In: Proceedings of the 14th International Conference on Heat Transfer, Fluid Mechanics and Thermodynamics (HEFAT2019). Caps Town: HEFAT, 2019. p. 808-813. ISBN 978-1-77592-191-2.
First Testing Experiments with Measurement of Pool Boiling Heat Transfer Coefficient on a New Apparatus – Vajc, V. - Dostál, M., In: EFM18 – Experimental Fluid Mechanics 2018. Les Ulis Cedex A: EDP Sciences, 2019. EPJ Web of Conferences. vol. 213. ISSN 2100-014X.
2018
Pool Boiling – Vajc, V. - Dostál, M., In: Book of Abstracts, Full Papers. Prague: Czech Society of Industrial Chemistry, 2018. ISBN 978-80-86238-83-8.
2017
Přestup tepla při varu v objemu – Vajc, V., In: Sborník CHISA 2017. Praha: Česká společnost chemického inženýrství, 2017. pp. 157.
Prototype, samples
2020
Laboratorní zařízení pro měření součinitele přestupu tepla při objemovém varu – Vajc, V. - Dostál, M., [Functional Sample] 2020.
Qualification report
2017
Var – Vajc, V. - Šulc, R. opon., - Dostál, M., Praha: Defense date 2017-09-05. Master Thesis. ČVUT v Praze, Fakulta strojní, Ústav procesní a zpracovatelské techniky.
Invited unpublished lecture
2018
Var vícesložkových směsí a var na svazcích trubek – Vajc, V., [Unpublished Lecture] Energie z Biomasy, Vysoké učení technické v Brně, Fakulta strojního inženýrství, Energetický ústav. 2018-09-10.