Projects

Center of Advanced Aerospace Technology (CAAT)
The Center of Advanced Aerospace Technology (CAAT) is supported from ESIF, EU Operational Programme Research, Development and Education (project number CZ.02.1.01/0.0/0.0/16_019/0000826). Since October 2016, CAAT engages in research of simulation degradation processes of individual components and their influence on the functionality of engines and aircraft structure parts. The Center actively participates in the experimental development of the new turboprop engine and their assembly into functional unit in the power category reaching parameters which exceed current engine concept, including finding new materials and new production processes, installation and maintenance of components and components for aircraft engines and structures.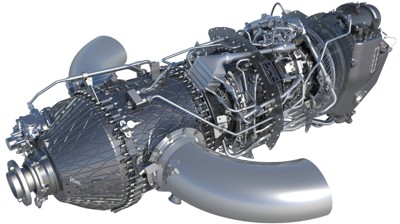 Together with the partner institution Faculty of Mechanical Engineering at the Brno University of Technology, CAAT brings together over 100 experts across disciplinary fields with strong track record in the area of aerospace and aeronautics research.





 
National Competence Centre for Aeronautics and Space (NaCCAS)
 The aim of the project coordinated by the Technical University of Brno is to support the effective use of research and development infrastructure and know-how for the needs of applied research in aviation and cosmonautics in the Czech Republic, connecting research institutions with important industrial partners to support direct knowledge transfer and researched technologies in industrial applications. NCK partners are Brno University of Technology, AERO Vodochody AEROSPACE a.s., Compo Tech PLUS, s. r.o., Czech Technical University in Prague, Galaxy GRS s.r.o., GE Aviation Czech s.r.o., Roko Airplanes s.r.o., UNIS, a.s., VR Group, a.s., and Czech Aerospace Research Centre, a.s.
Within NaCCAS CTU in Prague coordinates the following individual projects:
Experimental evaluation of residual stress relaxation due to operational loading in different materials that are being used in turbo-propeller turbine wheel. Project partners: GE Aviation Czech s.r.o., Czech Aerospace Research Centre, a.s.
Advanced Composite Technologies for Small Airplanes (1 and 2). Project partner: Compo Tech PLUS, spol. s r.o. 
Oil Cooler. Project partner: GE Aviation Czech s.r.o. 
Planned projects currently under evaluation:
Large Research Infrastructure – Advanced AeroSpace Technologies
LRI-AAST (Advanced AeroSpace Technologies) is a newly proposed distributed large research infrastructure built around the existing core facilities and laboratories of FME CTU (Faculty of Mechanical Engineering, Czech Technical University in Prague), IAE BUT (Institute of Aerospace engineering, Faculty of Mechanical Engineering, Brno University of Technology) and VZLU (Aerospace Research and Test Establishment). The LRI-AAST consists of 8 laboratories that are already fully operational and during the next period will be maintained and modernized to up to date competitiveness. These laboratories provide resources and services for interdisciplinary research in aerospace and aeronautic.
Czech Advanced Robotic Systemfor Servicing, Exploration and Resources Exploitation (CZARM)
This proposal assembles skilled and diverse team with one purpose – to study and propose the application of advanced robots that brings the highest possible benefits to future Czech and European efforts in space. Project partners are L.K.Engineering s.r.o. (coordinator), Frentech Aerospace s.r.o., 5M s.r.o., BD SENSORS s.r.o., ČVUT v Praze a THALES ALENIA SPACE ITALIA SPA. Projekt je ve fázi evaluace v rámci ITT2-Ambitious Projects for Czech Republic: Phase 0/A/B1 Studies (Activity Type C).
The Czech Science Foundation – fundamental research projects:
Improved mechanical properties of machine components using 3D printing technology
Self-control of construction morphing using temperature actuator based on shape memory alloys