LRI-AAST: L5 – Airframes and aircraft systems laboratory, L6 – Flight test laboratory
Well-equipped for the following activities, among others:
Airframe development of small airplanes made of steel and composite materials (including structure designs, strength analysis, production technology, manufacturing of a prototype)
Strength analysis of the aircraft parts for aircraft certification following CS-22, CS-23 regulations (static analysis, fatigue crack spreading simulation and lifetime evaluation, etc.)
Design of new aircraft systems/components (power aircraft systems, systems for increasing airplane safety)
Conclusive verification tests of aircraft designs – the testing laboratory is authorized by the Civil Aviation Authority No. L-3-040/9 to carry out conclusive verification tests of the airframe designs according to CS and FAR
Measuring mechanical quantities – measuring mechanical quantities using electricity for up to 172 channels and a sampling frequency of up 250.000 samples per second with the possibility of synchronous recording with a high-speed video camera.
Location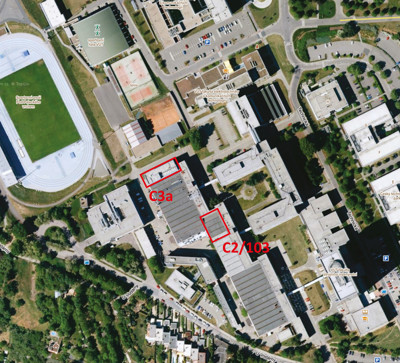 The airframes and aircraft systems laboratory and the flight test laboratory are located in the C3a building (a separate block specially built for drop tests), the C2 / 103 fatigue test room and the leased space at Křižanov Airport. The dislocation of the laboratory is organised according to the following activities:
Building C3a

1PP (underground) - heavy grate for static and fall tests, implementation of vibration tests, autoclave and environmental tests
1st floor (above ground floor) - implementation of static tests, blasting machine
2nd floor - preparation of composites and clean room, wind tunnel
3rd floor - office space

Test hall in C2 / 103 - fatigue tests laboratory
Křižanov airport area - implementation of flight tests, drop tests, aircraft technology tests
---
Photogallery LRI-AAST: L5, L6