LRI-AAST: L2 laboratory: PROP1 and PROP2 test cells
Lab
Equipment
Application
L2
PROP1 – propeller test cell 1
PROP2 – propeller test cell 2
Test cells are designed for complete testing of turboprop engines up to 1500 kW at a stationary site. It allows not only monitoring and capturing of vibration characteristics of individual engine parts but also characteristics of all engine operating parameters (temperature and pressure, power, consumption, noise, etc.).
Location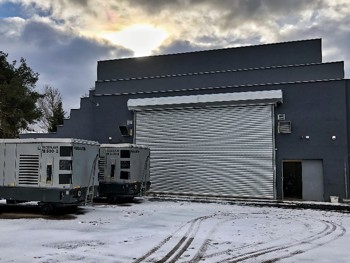 Two mobile propeller test stand laboratories for turboprop engine are located at the Hradec Králové Airport. The laboratories are equiped with a sophisticated propeller system and a stationary site reducer, the HW and SW equipment of the test rooms enables monitoring and sensing of the vibration characteristics of individual parts of the complete engine (including the drive propeller).
Paratemeters
Power of test engine
to 1500 kW
Air flow
to 200 m3/s
Exhaust gas temperature before dilution
to 750°C
Maximum flue gas temperature after mixing on the corridor wall in reverse mode
130°C
Propeller to diameter
to 2667mm
Thrust
to 22000 N
The reverse mode corresponds to 1/3 of the forward flow and thrust values
PROP1 and PROP2 test cells are identical, each has own control room and conference room, fuel management, compressors and other key infrastructure supporting equipment.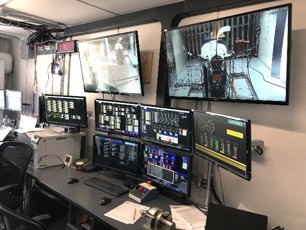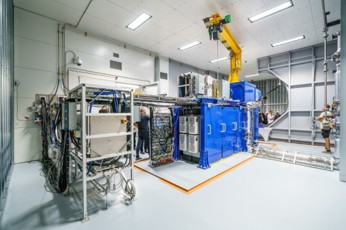 ---
Photogallery LRI-AAST: L2