People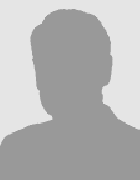 Ing. Michal Čížek
Michal.Cizek (at) cvut.cz
room: A-324, Praha, Jugoslávských partyzánů
Navigace
Další informace můžete nalézt v centrální databázi V3S.
Článek v periodiku
2020
Labyrinth Seal of Aircraft Turbine Engine Air Flow Calculation at High Viskosity – Čížek, M. - Vampola, T., Acta Mechanica Slovaca. 2020, 23(4), 6-12. ISSN 1335-2393.
Aircraft Turbine Engine Labyrinth Seal CFD Sensitivity Analysis – Čížek, M. - Pátek, Z., - Vampola, T., Applied Sciences. 2020, 10(19), ISSN 2076-3417.
Stať ve sborníku
2020
COMPARISON OF LABYRINTH SEAL CALCULATION AND REAL AIRCRAFT TURBINE ENGINE MEASUREMENT – Čížek, M. - Popelka, L., - Vampola, T., In: Proceeding of Topical Problems of Fluid Mechanics 2020. Praha: Ústav termomechaniky AV ČR, v. v. i., 2020. ISSN 2336-5781. ISBN 978-80-87012-74-1.