People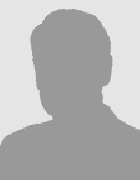 Ing. Ondřej Červený
ondrej.cerveny (at) fs.cvut.cz
Navigation
More informations available in external application. V3S.
Journal papers
2022
MEASUREMENT OF SOLID PARTICLE EMISSIONS FROM OXY-FUEL COMBUSTION OF BIOMASS IN FLUIDIZED BED – Červený, O. - Vybíral, P. - Hemerka, J., - Mareš, L., Acta Polytechnica. 2022, 62(3), 337-340. ISSN 1805-2363.
Proceeding papers
2021
Method of determining the dilution factor of an ejector dilutor when diluting a gas of different composition from the calibration gas – Červený, O. - Mareš, L. - Vybíral, P., - Hemerka, J., In: European Aerosol Conference 2021. The Aerosol Society, 2021. p. 151.
Concentration and size distribution of solid particle emissions from oxy-fuel combustion of biomass in a fluidized bed – Červený, O. - Vybíral, P. - Hemerka, J., - Mareš, L., In: 24th International Congress of Chemical and Process Engineering CHISA 2021 VIRTUALLY. Prague: Czech Society of Chemical Engineering, 2021.