Equipment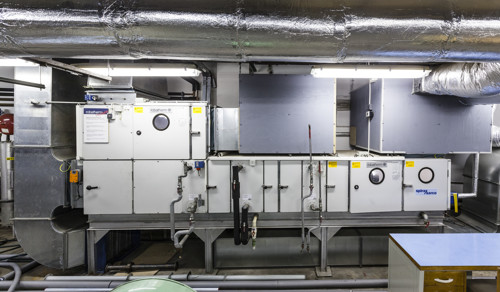 Major areas of research include heating, ventilation and air conditioning equipment, heating and use of alternative energy sources. We focus also on facilities for monitoring and protecting the air purity and quality and reducing noise and vibration. As part of research projects were acquired new findings when researching methods and facilities for adjusting the indoor environment, leading to improved conditions in the work and domestic environments that show an increase in work efficiency and improve the health of individuals while reducing the energy intensity of technical equipment that is provided by indoor environments of required parameters. Within the research were constructed unique test facilities:
solar laboratory and a laboratory for heat pumps,
laboratory for testing radiators,
test chamber for research on the flow in a ventilated area,
noise laboratory,
test chamber for research on aerosol deposition in the indoor environment.