People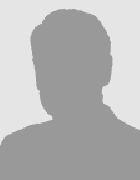 Ing. Václav Papež
vaclav.papez (at) fs.cvut.cz
(22 435) 2661
room: B1-219, Dejvice
More informations available in external application. V3S.
Proceeding papers
2022
Experimental Investigation of Unsteady Static Pressure Field Behind a Circular Cylinder – Suchý, J. - Nožička, J., - Papež, V., In: EFM19 – Experimental Fluid Mechanics 2019. Les Ulis Cedex A: EPJ Web of Conferences, 2022. EPJ Web of Conferences. vol. 269. ISSN 2100-014X.
2021
Experimental Method for Unmanned Aerial Vehicles – Papež, V. - Polanský, J., - Schmirler, M., In: Proceedings of Abstracts 39th Meeting of Departments of Fluid Mechanics and Thermodynamic. Ostrava: VŠB - Technical University of Ostrava, 2021. 1. ISBN 978-80-248-4557-9.