People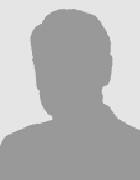 doc. Ing. Jiří Polanský, Ph.D.
Jiri.Polansky (at) fs.cvut.cz
(22 435) 2571
room: B1-333b, Dejvice
Další informace můžete nalézt v centrální databázi V3S.
Granty
Stať ve sborníku
2018
Numerical modelling of gas-oil-water flow phenomena in horizontal pipelines – Polanský, J. - Mi Wang, M., In: UK Fluids Conference 2018. THE UNIVERSITY OF MANCHESTER, 2018.