People
Staff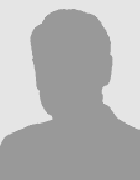 Bc. Miroslav Lebeda
lebedmi2 (at) fjfi.cvut.cz
Timetable and consultation hours
Navigace
Další informace můžete nalézt v centrální databázi V3S.
Článek v periodiku
2020
Influence of surface pre-treatment with mechanical polishing, chemical, electrochemical and ion sputter etching on the surface properties, corrosion resistance and MG-63 cell colonization of commercially pure titanium – Vlčák, P. - Fojt, J. - Drahokoupil, J. - Březina, V. - Šepitka, J. - Horažďovský, T. - Mikšovský, J. - Černý, F. - Lebeda, M., - Haubner, M., Materials Science and Engineering C, Biomimetic and Supramolecular Systems. 2020, 115 ISSN 1873-0191.
Stať ve sborníku
2019
Crystal Structure and Properties of SrTi(1-x)Mn(x)O(3) Perovskites – From Calculations to Experiments – Lebeda, M. - Drahokoupil, J., In: Materials Structure. Praha: Krystalografická společnost, 2019. p. 170. 26. vol. 3. ISSN 1211-5894.
2018
Energy calculations dependence on the volume of SrTiO3 using Perl script in Materials Studio and obtaining bulk modulus by fitting of Birch–Murnaghan equation of state – Lebeda, M. - Drahokoupil, J., In: Sborník příspěvků Osmé studentské vědecké konference fyziky pevných látek a materiálů. Praha: Česká technika - nakladatelství ČVUT, 2018. pp. 22-24. ISBN 978-80-01-06511-2.